Red Metal Truck Hauling Christmas Tree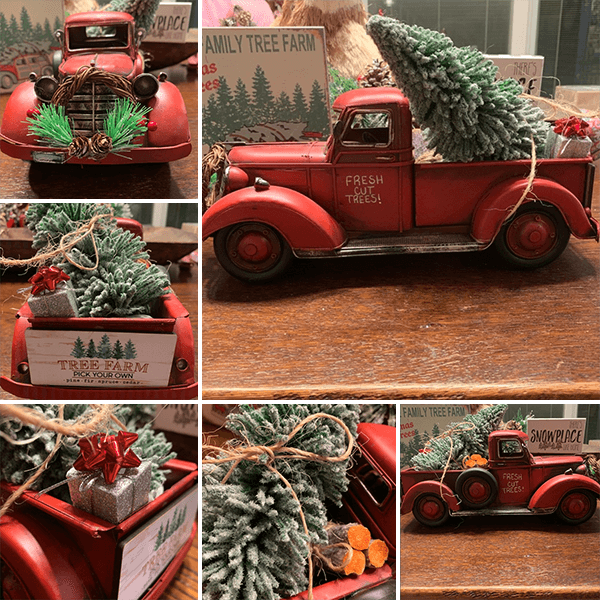 Red Metal Truck Hauling Christmas Tree
😍Red Metal truck with moving wheels with unique Christmas tree in truck bed along with a wrapped gift for that special someone and some wood for the fire! Wreath on the grill and handpainted logos. Great attention is given to every detail.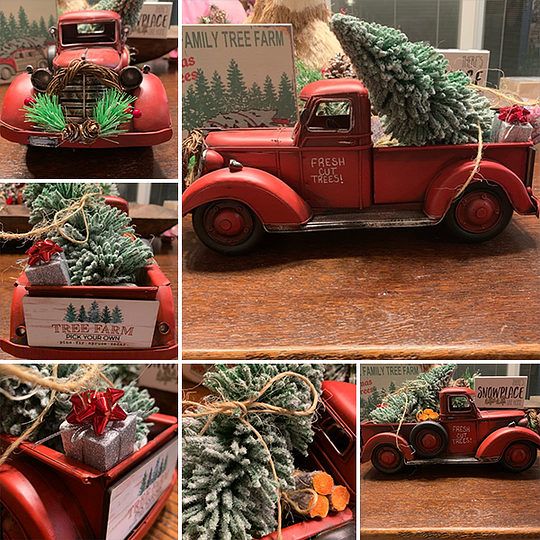 🎅What a wonderful addition to your holiday decor this old red truck with a Christmas tree in the back would be. It reminds me of a farmhouse Christmas. After the holidays you can replace the tree with some greenery and use it year-round. This Truck would also make a unique holiday gift for someone special.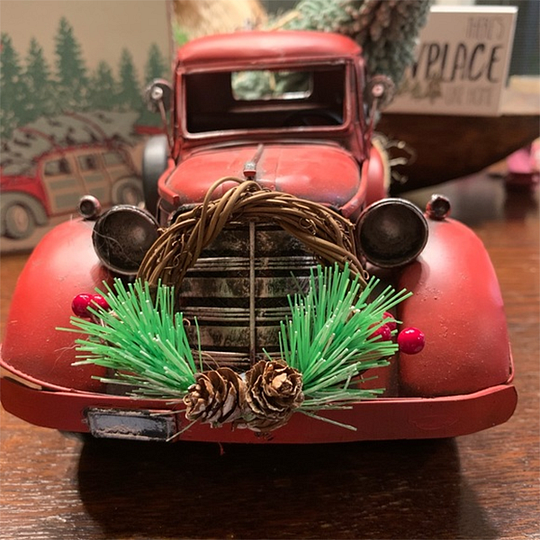 Feature:
Perfect to take you throughout Christmas.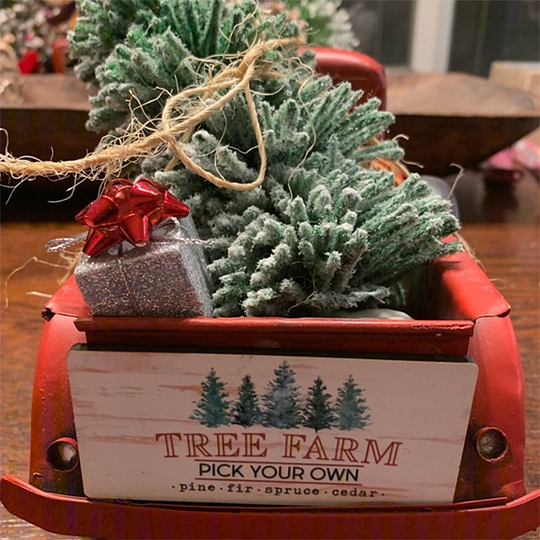 Highlights:
Handmade
Size: 13" long and 8 1/2" tall with a tree.
STEPS TO ORDER
Choose your favorite style, size, and quantity
Click the "Add To Cart" button
Enter shipping and billing information
Done!