Shape Exploration Toys Set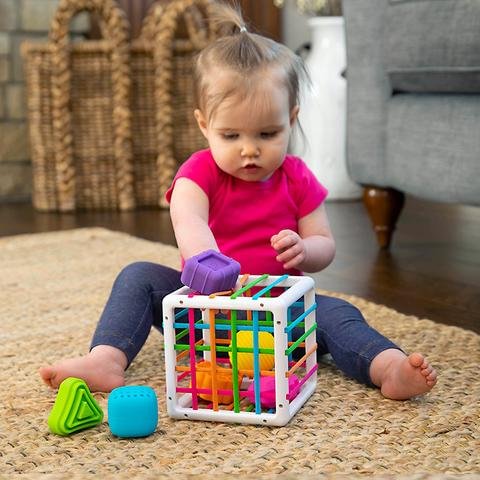 Shape Exploration Toys Set
The Benefits of These Fat Brain Toys for Children
Color and shape identification

Fine motor skills

Spatial reasoning

Tactile exploration

Cause & effect reasoning

Frustration-free learning

Problem solving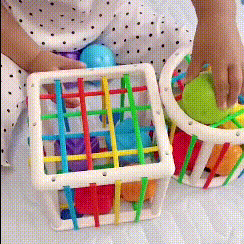 💖The six chunky shape blocks are each designed with fascinating textures that are sure to thrill the fingers. There's a cube, a diamond, a sphere, a triangle, a flower, and the happy Fat Brain logo...

💖But the best part? As kids push the shapes through the elastic bands of the cube, curiosity is sparked and young minds can't help but explore, experiment, and discover!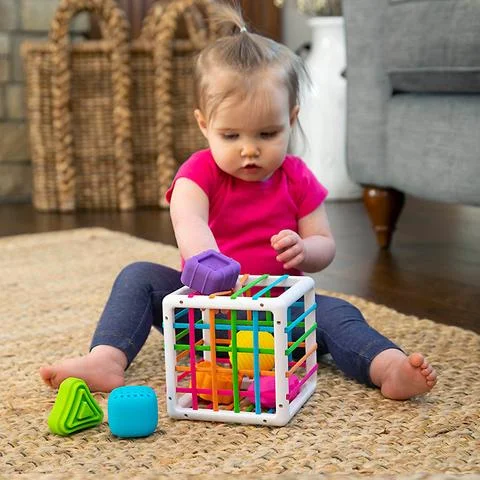 💖Toys made of high quality ABS plastic, BPA Free, Edge smoothly design, Eco-friendly, Non-toxic material, Odorless safety durable. The safe choice for parents.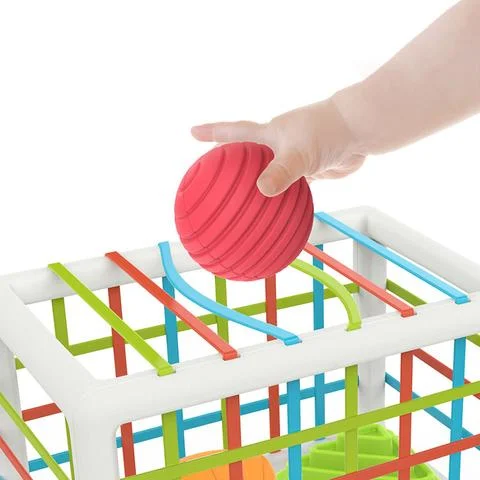 💖Perfect gift for any occasion like birthday, children's day, Christmas, and etc. These Fat Brain Toys are definitely a good choice of gifts to strengthen your kids brain,eyes and hands.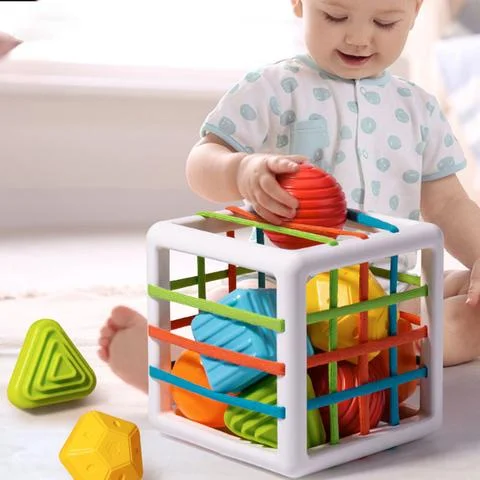 What did our customers say

"We purchased this gem for my then-12 month old and it's absolutely one of her favorite toys! I like to hide some of her Sesame Street figurines in it too to encourage her to "help them escape." I love that it gets her brain thinking in how to get each toy out and then how to place them back in. It's fun watching her challenge herself, and when she gets them out she's so proud! Very engaging."-----Chole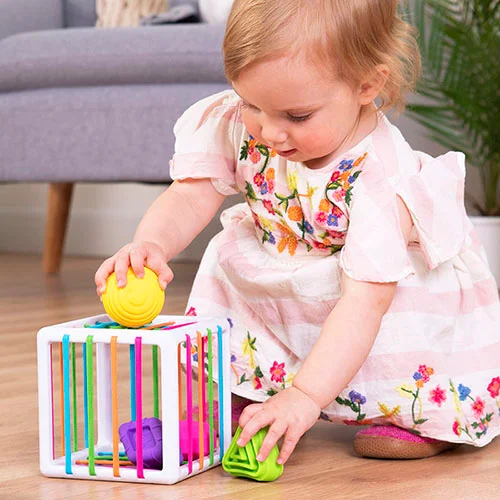 "I gave this to my grandson for his 1st birthday. This was perfect! He so enjoys wopping the pieces into the box and then works hard to get them back out. He's also tried to put other toys through the strings, some being too large to fit. Yay for early problem solving skills! Highly recommend!"-----Sean