Find the happy game time of the past! The best collection and gift for game
lovers.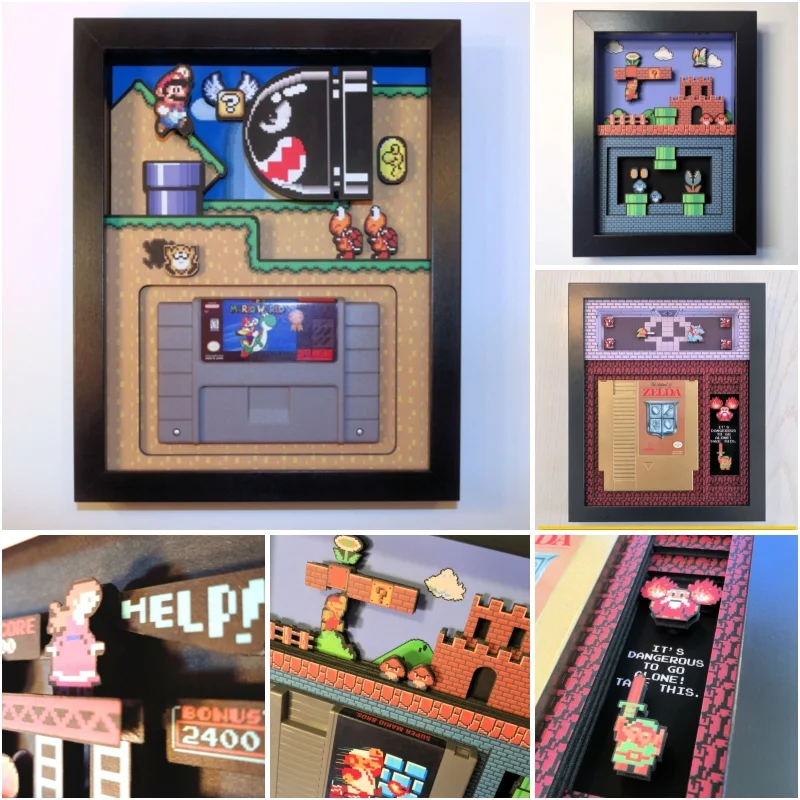 All our Shadowboxes will
come with real playable Nintendo Entertainment System game cartridges.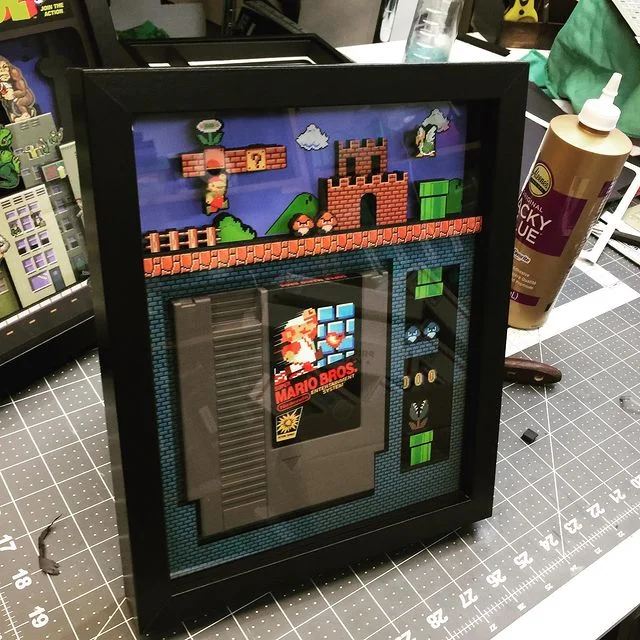 Our team is a nostalgic game club. We hope to make everyone find happiness by turning game cartridges into souvenirs, and give these game cartridges a real home.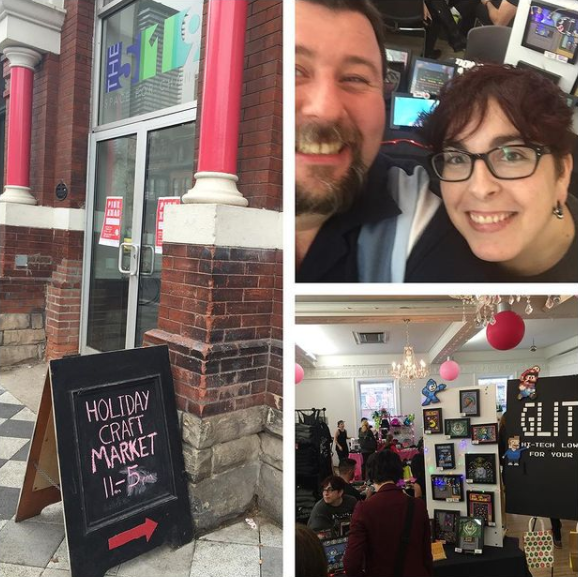 It's made from meticulously cut prints and foamboard, with a lick of acrylic paint here and there. There are multiple tiers for
a deep 3D effect that really pops.
This one took me forever to build.
All those little ladders everywhere.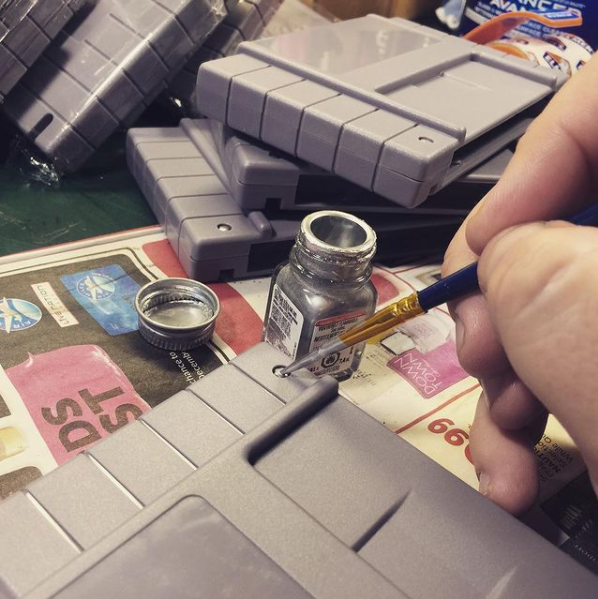 Solid wood MDF frame with real glass (NOT PLASTIC!) and real foamboard (NOT CARDSTOCK!)

Ready to hang on a wall or stand on a table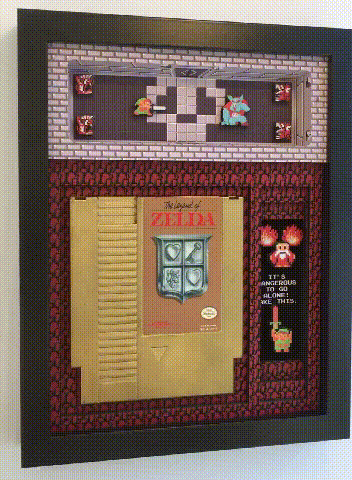 Best gift of all time for gamers and retrogamers

I use only UV pigment inks and acid free materials for years of fade-free enjoyment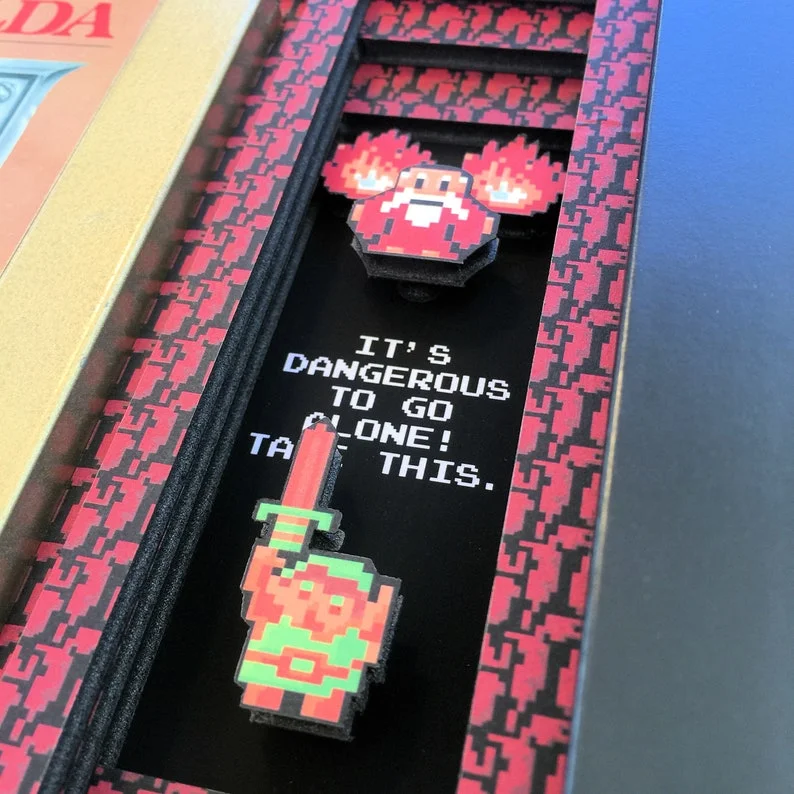 Package Includes