Creative Reptile Heat Lamp, Anti-bite Iron Tube Pet Safety Heat Lamp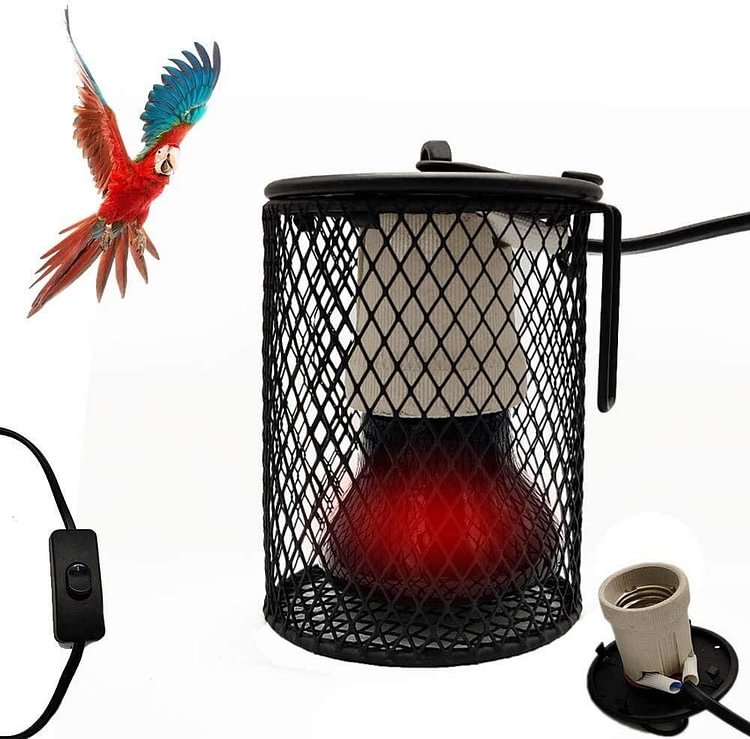 Creative Reptile Heat Lamp, Anti-bite Iron Tube Pet Safety Heat Lamp
Grille and safety: The metal grille of the heating lamp is easy to open and close, and the ventilation performance is excellent. The anti-bite galvanized iron ring makes the bulb safer to use.
Suitable for various seasons: the cold season is coming, the outdoor low temperature heating lamp is suitable for various seasons and various animals.
Anti-Bite Safety Cable: Our heater is equipped with a metal safety wire to ensure that your pet does not bite the cable and cause the risk of electric shock.
Suitable Size: The size of the heating lamp is about 2.8 x 5.5 inches. We will provide 25W, 50W, 75W or 100W heating lamps for your choice.
Wide range of applications: The heating and heating lamps are suitable for birds, parrots, reptiles, bearded dragons, turtles and other small animals.