Heated Gloves, 7.4V 4000mAh Rechargeable Battery Heated Leather Gloves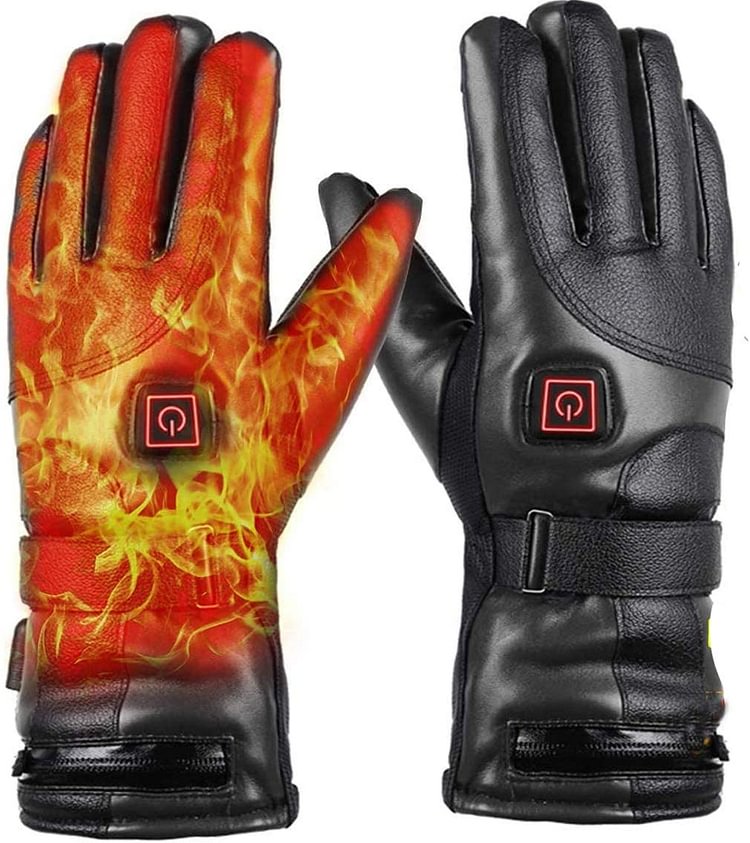 Heated Gloves, 7.4V 4000mAh Rechargeable Battery Heated Leather Gloves
Winter Men Women Rechargeable Battery Heated Gloves Electric Heat Gloves Kit
4000 mAh rechargeable leather gloves are faster and hotter than traditional heated gloves, and the smooth PU leather and insulated cotton are essential for winter.Such cold weather, heated gloves have fashionable and luxurious appearance for all adult to possess.


About this item
HIGH-GRADE LEATHER AND SUPERFINE THERMAL VELVET COMPOSITION: The surface of heated leather gloves is made of high-grade PU leather,high-end texture ,good for touching ,waterproof and windproof.The interior of leather gloves are composed of superfine thermal velvet and has excellent thermal properties.

PREMIUM RECHARGEABLE BATTERY HEATED GLOVES:Leather heated gloves with 2 PCS rechargeable lithium batteries which are 7.4V 4000 mAh,high battery capacity, high energy density, long battery life to work , is powered and can be used for 3-6 hours continuously.The maximum temperature can reach 55℃/131°F.The rechargeable battery heated gloves would be your chic Cold Weather essentials.
FAST HEATING WITH 3 LEVELS TEMPERATURE CONTROL:Electric heated gloves is no need for preheating, high temperature. High-grade carbon fiber heating wire 3 heating level from 104°F to 130°F ,You can adjust the temperature settings with just a push of a button—green for low(40℃/104°F-45℃/113°F), blue for medium(45℃/113°F-50℃/122 °F), and red for high temperature(50℃/122 °F-55℃/131 °F). A single long press will turn off the heat, too.
WARMER LEATHER GLOVES:These rechargeable heated gloves have a full warmer function,meaning you won't be cold about your hands, it will be a warm gift for your family or your friends
ONE SIZE FITS MORE:Unisex heated gloves are designed magic belt,can adjust the magic belt to accommodate all different user conditions,fits all adults,women ,men younger, older, besides it can increase warmth,fit For all kinds of outdoor activities---Hiking,hunting,snowboarding,cycling,walking the dog,ice-fishing,skiing,climbing all kinds of winter outdoor activities.
What's in Package
2 PCS Heated gloves

2 PCS 7.4V Li-polymer batteries

1 PCS US charger

1 PCS Using manual