Leaf Bag Garden Lawn Yard Waste Tarp Container Gardening Tote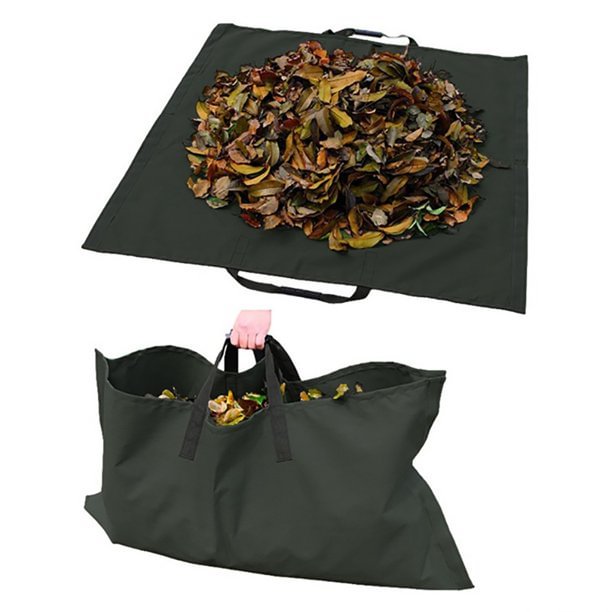 Leaf Bag Garden Lawn Yard Waste Tarp Container Gardening Tote
Multipurpose – This leaf bag can help you clean up your garden or yard, harvest the fruits and vegetables, organize your items whether in your trip or in your home.
Heavy Duty – The carrying straps of this garden bag are specially strengthened. This garden waste bag can withstand those heavy items, not easy to be torn.
Strong and Durable – This yard waste bag is made of canvas fabric, very strong and durable. This lawn bag will last a long time even in the harsh environment.
Bag or Tarp – The velcro straps make it easy to be a garden tarp or garden bag. When the velcro straps are opend, it is a garden tarp. When the velcro straps are closed, it is a garden bag.
Material :Oxford
Size:144*144cm
Package include:1 * Leaf Bag